German kitchen cookbook: Nourishing and Healthy Germany Modern and Traditional Recipes (Paperback)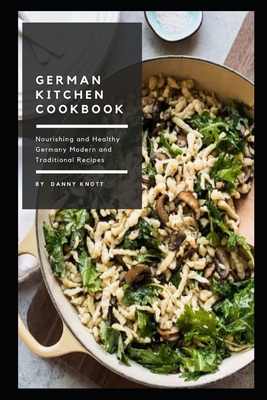 $11.99
Maybe Unavailable, Ask us
Description
---
Food is the most available joy. It is supporting and ameliorating.

It associates individuals and causes them to feel better.

Eating is the thing that we all share for all intents and purpose, and we as a whole love to do it well. In addition, food is the least demanding approach to investigate an alternate culture.

Do you get a kick out of the chance to cook? In any case, you are burnt out on the standard, worn out menu?

Have you been searching for entertainment only plans for any event?

Is it accurate to say that you are a devotee of a real kitchen?

At that point you are in karma This cookbook has everything and the sky is the limit from there.

It will update your cooking routine with scrumptious and filling dinners from Germany with affection.

You will be glad to cook once more.

Investigate new and energizing kinds of true German cooking.

You will be pleased with the outcomes. Try not to stress in the event that you are not a culinary specialist.

This thorough cooking guide is useful for any level.

It will help tap into your inventive side.

You will adore this cookbook since everybody can see the value in a genuine natively constructed feast and freshness.

Shock yourself, your companions, or your family. The time has come to cook something new. Be prepared for your taste buds to sing.