Kick Up Some Dust: Lessons on Thinking Big, Giving Back, and Doing It Yourself (MP3 CD)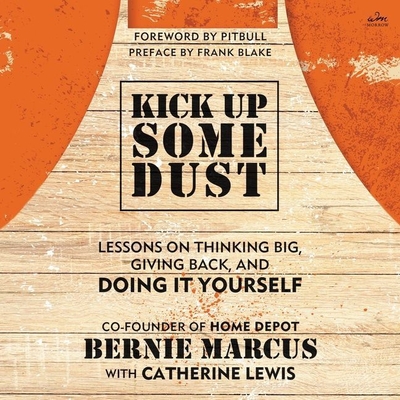 $41.99
Maybe Unavailable, Ask us
Description
---
A candid, rollicking business memoir from the cofounder of the Home Depot, filled with life stories, sage business advice, and timeless lessons for a life well lived.
With a foreword by Pitbull
Do it yourself has been the theme of Bernie Marcus's entire life. By the time he was fifteen, he had held more than a dozen jobs, joined a gang, and worked as a hypnotist in the Catskills. The son of a cabinetmaker and garment worker who survived the Triangle Shirtwaist fire, Bernie overcame a hardscrabble upbringing to author one of the most entrepreneurial stories in American history. Success was far from assured. As Bernie wryly remarks, The start of Home Depot sounds like the beginning of a bad joke: Two Jews and an Italian decide to build a new kind of hardware store... Instead, they built the world's largest home improvement retailer and transformed the industry.
It was a wild ride. After being fired at the age of 49, Marcus teamed up with Arthur Blank and Ken Langone in 1978 to build a better hardware store. That first day was so disastrous that the next morning, Bernie's wife wouldn't let him shave because she didn't want a razor in his hands. The company went public in 1981, and today it employs 500,000 associates at 2,300 stores.
The same energy that made Home Depot successful helped Bernie give away more than $2 billion. There is no single, winning formula for success, but Bernie shares his secrets to show that the skills needed to build a Fortune 500 company are the same ones that can help cure cancer, treat veterans with PTSD, and transform autism treatment. Kick Up Some Dust will inspire you to dream, build, and give, and, maybe, change the world.