Vegan Slow Cooker Cookbook: Healthy Plant-Based Vegan Crock Pot Recipes (2022 Guide for All) (Paperback)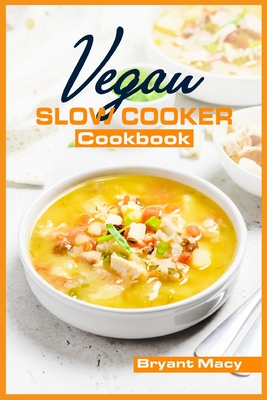 $25.97
Maybe Unavailable, Ask us
Description
---
Prepare nutritious vegan meals with your slow cooker, the most flexible equipment in your kitchen.
Make it in the morning in a matter of minutes and return home to the delectable fragrances of a home-cooked supper, ready to eat when you are.
Following a vegan diet is becoming more popular all over the world. Veganism is gaining popularity for excellent reasons, whether following personal values or living a healthier lifestyle. The health advantages alone should be enough to persuade anybody to give it a shot: more energy, less inflammation, improved digestion, weight reduction, mental clarity, bright skin, and more....
With our hurried lives, obtaining pre-prepared meals from the grocery store or a fast-food restaurant is sometimes simpler.
For health-conscious diners, this is not always the best choice.
Pre-packaged foods might be high in unhealthy elements that are bad for your health and waistline. The remedy is simple: with some kitchen and shopping habit restructuring, a slow cooker, and a little prep time, you can easily overcome this obstacle.
This cookbook was created to help you simplify your life and time in the kitchen by producing vegan slow-cooking dishes that are healthful and simple to make.
The slow cooker is quite helpful. In a matter of minutes, you can create a good, healthy dish and set the slow cooker to work for a supper that is not only healthy but also delicious and filling.
In this cookbook, you'll find out:
An introduction to the vegan lifestyle
Recipes for hearty soups include Ginger Carrot Soup and Corn Chowder.
Delicious main dish recipes like Coconut Curry and Mushroom Bourguignon
Amazing dessert recipes like Apple Nachos and Chai Tea Pie
And Much More ....
Let's get started on some delectable vegan dishes that the entire family will enjoy
Scroll back up and click the BUY NOW button at the top right of this page to get your book immediately ...