Layoverland (Hardcover)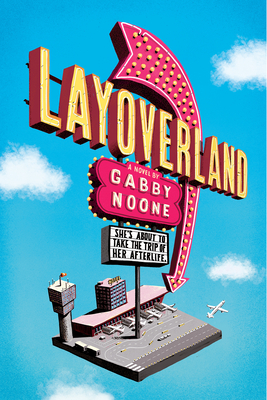 $17.99
Maybe Unavailable, Ask us
Description
---
"A cheeky take on the afterlife brimming with sass, angst, and heart." --Christine Riccio, New York Times bestselling author of Again, but Better.

Beatrice Fox deserves to go straight to hell.

At least, that's what she believes. Her last day on Earth, she ruined the life of the person she loves most--her little sister, Emmy. So when Bea awakens from a fatal car accident to find herself on an airplane headed who knows where, she's confused, to say the least.

Once on the ground, Bea receives some truly harrowing news: she's in purgatory. If she ever wants to catch a flight to heaven, she'll have to help five thousand souls figure out what's keeping them from moving on.

But one of Bea's first assignments is Caleb, the boy who caused her accident, and the last person Bea would ever want to send to the pearly gates. And as much as Bea would love to see Caleb suffer for dooming her to a seemingly endless future of eating bad airport food and listening to other people's problems, she can't help but notice that he's kind of cute, and sort of sweet, and that maybe, despite her best efforts, she's totally falling for him.

From debut author Gabby Noone comes a darkly hilarious and heartfelt twist on the afterlife about finding second chances, first loves, and new friendships in the most unlikely places.
About the Author
---
Gabby Noone is a writer and aspiring gameshow contestant. Her work has appeared in Rookie, the Hairpin, Jezebel, the Cut, and SSENSE, among other places. Her tweets have been featured in many prestigious listicles. She grew up in Abington, PA, and now lives in Brooklyn, NY. Follow her @twelveoclocke.
Praise For…
---
Praise for Layoverland

★ "Plenty of laughs here, mixed deftly with meditations on what it means to be alive." —Booklist, starred review

"Bea is a terrific antihero, as if the naysaying comic relief in a teen movie got the spotlight instead of the pretty ingenue." —Kirkus Reviews

"While Bea's story is set entirely in Layoverland, her journey to letting down her defenses in order to accept love moves beyond it." —Publishers Weekly

"Likable characters, a fully developed setting, and some witty banter and dialogue are the highlights of this novel." —School Library Connection 

"A lighthearted book about finding oneself and personal redemption." —School Library Journal

"The romance with Caleb is sweet, but it's this sibling relationship that gives Bea her depth, and her side-eying and hilariously biting comebacks are tempered by her real grief and loss." —BCCB

"Layoverland is perfectly Gabby Noone--hilarious, sharp, and smart, with a gooey warmth hiding inside. It's a delightful book, and the brilliant beginning to what is sure to be an illustrious career." —Emma Straub, New York Times bestselling author of Modern Lovers and The Vacationers

"A cheeky take on the afterlife brimming with sass, angst, and heart." —Christine Riccio, New York Times bestselling author of Again, but Better.

"Clever, charming, and unputdownable. A modern romantic comedy that's both timely and timeless." —Robyn Schneider, bestselling author of The Beginning of Everything

"It's a testament to Noone's skills that a story that's sad and heartbreaking and all about death is also funny and inventive and wonderfully alive. Bea is the kind of smart and flawed character that you just want to hug, even if she's a bit prickly around the edges. I loved her colorful Tim Burton-esque world." —Goldy Moldavsky, New York Times bestselling author of Kill the Boy Band and No Good Deed

Indies Introduce Selection
Junior Library Guild Selection