The Cicada Tree (Paperback)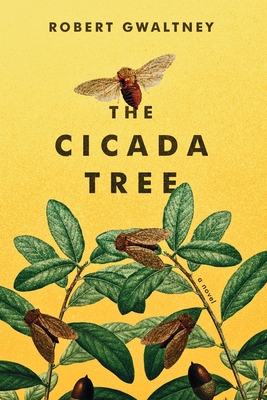 Maybe Unavailable, Ask us
Description
---
WHEN AN ELEVEN-YEAR-OLD, WHISKY DRINKING, PIANO PRODIGY ENCOUNTERS A WEALTHY FAMILY POSSESSING SUPERNATURAL BEAUTY, HER ENSUING OBSESSION UNLEASHES FAMILY SECRETS AND A CATACLYSMIC PLAGUE OF CICADAS
. The summer of 1956, a brood of cicadas descends upon Providence, Georgia, a natural event with supernatural repercussions, unhinging the life of Analeise Newell, an eleven-year-old piano prodigy. Amidst this emergence, dark obsessions are stirred, uncanny gifts provoked, and secrets unearthed.
During a visit to Mistletoe, a plantation owned by the wealthy Mayfield family, Analeise encounters Cordelia Mayfield and her daughter Marlissa, both of whom possess an otherworldly beauty, a lineal trait regarded as that Mayfield Shine. A whisper and an act of violence perpetrated during this visit by Mrs. Mayfield all converge to kindle Analeise's fascination with the Mayfields.Analeise's burgeoning obsession with the Mayfield family overshadows her own seemingly, ordinary life, culminating in dangerous games and manipulation, setting off a chain of cataclysmic events with life-altering consequences-all of it unfolding to the maddening whir of a cicada song.
When an eleven year old, whisky drinking, piano prodigy encounters a wealthy family possessing supernatural beauty, her ensuing obsession unleashes family secrets and a cataclysmic plague of cicadas.
"Following in the magnificent footsteps of Carson McCullers and Harper Lee, Robert Gwaltney creates a wonderful snapshot of the friendship that forms between Analeise and Etta Mae, two eleven-year-old girls in '50s small town Georgia... This is a book to love and remember, and every book club in America would be wise to snap it up."-
Robert Goolrick, #1 New York Times bestselling author
"The gothic beauty of a relentless Georgia summer is brought to life through Gwaltney's deliberate details and exquisite imagery, while all the while evil lurks beneath the surface; from where or what the reader does not know but is as convinced by Gwaltney's expert storytelling as he is."-
Zoe Fishman, bestselling author of Invisible Air and Georgia Author of the Year 2020
"Gwaltney's Southern Gothic, THE CICADA TREE mesmerizes and seduces, the language redolent and deadly, the characters steeped in secrets and madness, and the whole of it an enthralling and perfect read. Easily my favorite book of the year."
-Kim Taylor Blakemore, bestselling author of After Alice Fell