The Fantastic Order of Odd Travelers (Paperback)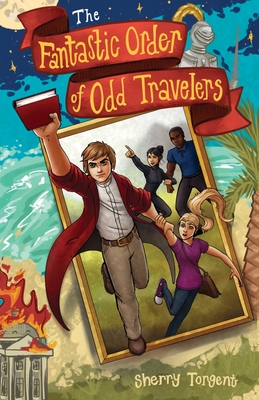 Description
---
Daniel doesn't remember who he is or how he got to the Museum of Art. The only clue he has is the small red book in his pocket that contains a list of time travel portals hidden within the museum's art collection. Only, time travel is impossible. Isn't it?
When 13-yr-old Abigail meets Daniel at the art museum, she never expects to suddenly find herself transported to 1300s France right in the middle of a war with England. To make matters worse, there's a menacing lady in black chasing after them. Racing to find the return portal home, Abigail and Daniel are captured by French soldiers and accused of being English spies
Join Abigail and Daniel as they race through time searching for clues to Daniel's identity-a dangerous journey that will bring them face-to-face with the mysterious lady in black and The Fantastic Order of Odd Travelers.