Hard Road South (Paperback)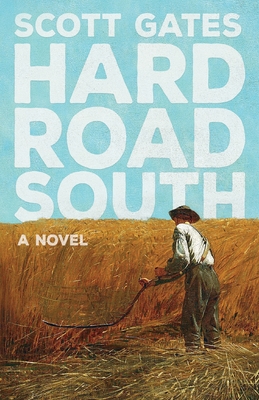 Description
---
The Civil War is over. Soldiers have returned home, and families have begun to piece their lives back together. But for Union Army veteran Solomon Dykes, there is no kin waiting; his Connecticut home holds no promise. He hopes to make a fresh start in Virginia, where he can farm a piece of land and start a family.

But the contentious times don't favor such ambition.

Dykes settles near Jeb Mosby, a Virginia native farming his family's land near the town of Middleburg. Under different circumstances, the pair might have been fast friends. But with the community still reeling from the stinging defeat of the war, all Northerners are cast under suspicion. Dykes is no exception.

Mosby finds himself torn between his faith in humanity and an allegiance to his small town, while Dykes begins to doubt his future as a farmer and finds himself drawn to the cause of the newly freed slaves.

The battlefields may have cooled, but passions still run hot in this turbulent era of societal change. Both Dykes and Mosby learn even the smallest actions can carry far-reaching consequences, sending each on a collision course with tragedy.