Knight of the Crescent Moon: Crescent Moon Chronicles Book 1 (Paperback)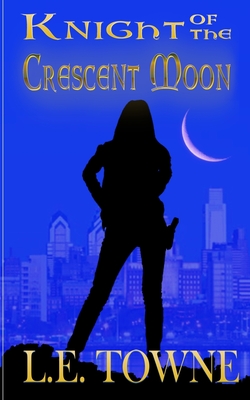 $19.49
Usually Ships to the store in 1-5 Days from our warehouse
Description
---
Detective Tam Paradiso's life could hardly get more complicated. She spends her days keeping the streets of Philadelphia safe from gangsters, and her nights keeping the innocents safe from supernatural monsters that only she can see. Not only is she trying not to get taken out by ghouls every night, but she has to hide her monster hunting from the one person she trusts most--her partner, Detective Xavier "X" Hernandez.
The last thing Tam needs are additional complications, but when super-hot 17th century English playwrite Christopher Marlowe appears out of nowhere, saves her from a ghoulie, and then asks her help to hunt down a strigoi running loose in the city, Tam finds herself embroiled in a more sinister plot than she ever could have imagined.
Between hunting the bloodthirsty monster, sniffing out a mole in the Philadelphia PD, and uncovering her own family secrets, Tam is afraid to fall for the velvet-caped, time-traveling, handsome stranger--especially since he will be zapped back to his time period in less than a week. Can Tam and Kit Marlowe track down the beast before time runs out? Will Tam face her feelings for Kit before it's too late?