The Phoenix Empress (Their Bright Ascendency #2) (MP3 CD)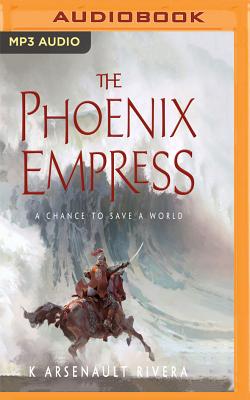 $14.99
Maybe Unavailable, Ask us
Description
---
Since she was a child, the divine Empress O Shizuka has believed she was an untouchable god. When her uncle, ruler of the Hokkaran Empire, sends her on a suicide mission as a leader of the Imperial Army, the horrors of war cause her to question everything she knows.
Thousands of miles away, the exiled and cursed warrior Barsalyya Shefali undergoes trials the most superstitious would not believe in order to return to Hokkaran court and claim her rightful place next to O Shizuka.
As the distance between disgraced empress and blighted warrior narrows, a familiar demonic force grows closer to the heart of the empire. Will the two fallen warriors be able to protect their home?