The Deaths of Sybil Bolton: Oil, Greed, and Murder on the Osage Reservation (Paperback)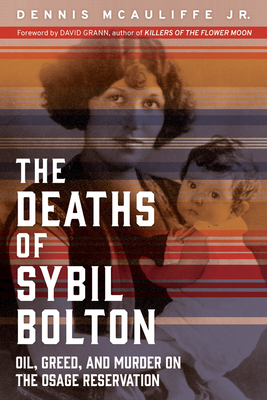 Description
---
A true story of greed and murder of Native Americans by their countrymen

Journalist Dennis McAuliffe Jr. grew up believing that his Osage Indian grandmother, Sybil Bolton, had died an early death in 1925 from kidney disease. It was only by chance that he learned the real cause was a gunshot wound, and that her murder may well have been engineered by his own grandfather.

As McAuliffe peeled away layers of suppressed history, he learned that Sybil was a victim of the "Osage Reign of Terror"—a systematic killing spree in the 1920s when white men descended upon the oil-rich Osage reservation to court, marry, and murder Native women to gain control of their money.

The Deaths of Sybil Bolton is part murder mystery, part family memoir, and part spiritual journey. 
About the Author
---
. David Grann is the New York Times bestselling author of Killers of the Flower Moon: The Osage Murders and the Birth of the FBI and an award-winning staff writer at The New Yorker magazine.