Survival Camp (Hardcover)
Shop (Please call if you want to see if we have it in store)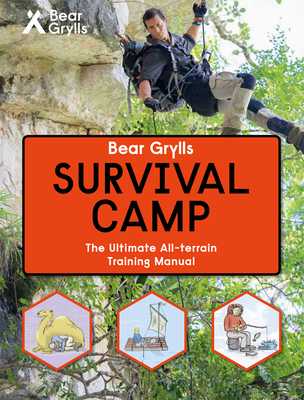 Email or call for price.
It's Complicated, contact us
Description
---
Survival Camp will teach you everything you need to know to cope in all weather and terrain and even through the air, over the seas, and under the waves. The wonderful world is out there just waiting to be discovered! The perfect gift for any young adventurers in training.
Praise For…
---
"Grylls, star of the television series Man vs. Wild, advises readers on surviving anything nature can throw at them: savannahs and jungles, deserts, polar regions, mountains and forests, and rivers and oceans. Grylls strikes a playful tone, featuring dangerous circumstances that most readers are unlikely to experience (surviving an elephant or polar bear attack, for example). Yet many survival tips and skills are a bit more practical, such as learning to roll a kayak or tie knots. Grylls doesn't emphasize his own experience in the wild beyond occasional anecdotes ("In the Sahara Desert, I once sheltered inside the body of a dead camel"). Instead, he presents fact-based scenarios, empowering readers with the tools and basic knowledge they need to be explorers themselves. Occasional photographs are gracefully integrated into spreads featuring simple, accessible art, while profiles of explorers from history-on journeys both ill-fated and victorious-may further spark readers' interest." -- Publishers Weekly