The Assertiveness Workbook: How to Express Your Ideas & Stand Up for Yourself at Work & in Relationships (Paperback)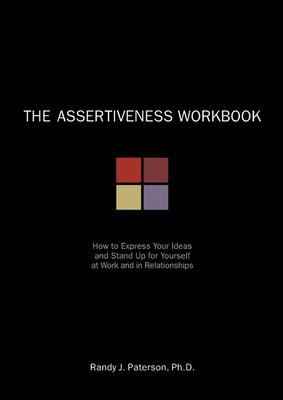 $22.95
Maybe Unavailable, Ask us
Description
---
Effective communication is a critical skill that influences your professional success, the stability of your family life, and your personal happiness. Your ability to communicate effectively is seriously hampered if you can't assert yourself constructively. If you've ever felt paralyzed by an imposing individual or strongly argued opposing point of view, you know that a lack of assertiveness can leave you feeling marginalized and powerless. The Assertiveness Workbook contains effective, cognitive behavioral techniques to help you become more assertive. Learn how to set and maintain personal boundaries without becoming inaccessible. Become more genuine and open in relationships without fearing attack. Defend yourself when you are criticized or asked to submit to unreasonable requests.
This book has been awarded The Association for Behavioral and Cognitive Therapies Self-Help Seal of Merit -- an award bestowed on outstanding self-help books that are consistent with cognitive behavioral therapy (CBT) principles and that incorporate scientifically tested strategies for overcoming mental health difficulties. Used alone or in conjunction with therapy, our books offer powerful tools readers can use to jump-start changes in their lives.
About the Author
---
Randy J Paterson, Ph.D., is a clinical psychologist and the Coordinator of Changeways, a depression treatment program at Vancouver Hospital and Health Sciences Centre in Vancouver, British Columbia. He is adjunct assistant professor in the Department of Psychology and associate faculty in the Department of Psychiatry, Faculty of Medicine at the University of British Colombia. Dr. Paterson has taught over 1200 therapists in the course of more than 100 training seminars on topics such as assertiveness training, depression, and stress management.