The Tree and the Vine (Library Binding)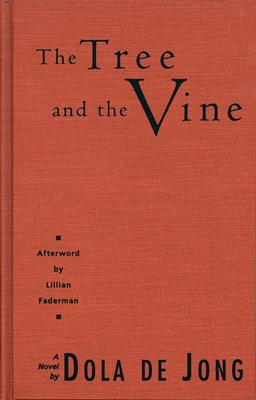 Email or call for price.
It's Complicated, please contact us
Description
---
This courageous early work of lesbian fiction (1951) tells the gripping story of two women torn between desires and taboos in the years leading up to the Nazi occupation of Amsterdam. Erica, a reckless young journalist, pursues passionate but abusive affairs with different women. Bea, a reserved secretary, grows increasingly obsessed with Erica --yet denial and shame keep her from recognizing her attraction. Only Bea's discovery that Erica is half-Jewish and a member of the Dutch resistance--and thus very much in danger--brings her closer to accepting her own feelings.
About the Author
---
Dola de Jong (1911-2003) was a Dutch-American writer. The Tree and the Vine, first published in 1951, is her best known work; she also won the Edgar Allen Poe Award for her mystery The Whirligig of Time, and the City of Amsterdam Literature Prize in 1947 for her novel And the Field Is the World. It was republished in 1979 under the title The Field. Her other works included the children's books The Level Land (1943) and Return to the Level Land (1947), about a Dutch family caught up in the Nazi invasion.