Not Quite Narwhal (kids tote bag) (Cloth)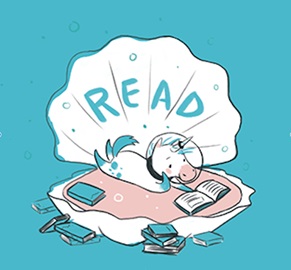 $12.00
On Our Shelves Now (Updated at the end of every day)
Description
---
Just for Independent Bookstore Day, a special kid-sized NOT QUITE NARWHAL tote bag featuring Kelp, everyone's favorite "land narwhal" from the National Indie Bestseller and Indie Next Top Ten picture book! Features exclusive original artwork
from author/illustrator, Jessie Sima!
About the Author
---
Jessie Sima is an author/illustrator living and working in New York City. She grew up in a small town in southern New Jersey, unaware that she was a storyteller. Once she figured it out, she told her family and friends. They took it quite well. She is the author of Not Quite Narwhal (a Kids' Spring 2017 Indie Next Top Ten pick); Harriet Gets Carried Away (a Kids' Spring 2017 Indie Next picture book pick and an E.B. White Readaloud finalist); Love, Z (a Kids' Winter 2018 Indie Next picture book pick); Snow Pony and the Seven Miniature Ponies; and Spencer's New Pet (a Kids' Fall 2019 Indie Next picture book pick). Her upcoming picture book, Jules vs. the Ocean pubs in Summer 2020. You can visit her at JessieSima.com.