The Second-Greatest Baseball Game Ever Played: A Memoir (Paperback)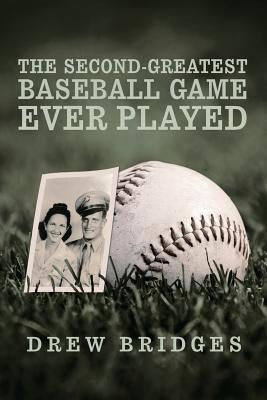 $14.95

In Warehouse, Usually Ships to Store in 1-5 Days
Description
---
The Brooklyn Dodgers defeated the New York Yankees in the seventh game of the 1955 World Series in the greatest baseball game ever played. The second-greatest baseball game ever played took place Saturday, June 29, 1957. No Yankees, Giants, Dodgers, Cardinals, or Red Sox were there. The game played out in author Drew Bridges's hometown of Hildebran in western North Carolina. Two teams of boys, ten to fifteen years old, faced off on the high school baseball diamond, no uniforms and no organized league. Bridges played second base, his brother played third, and their dad coached the team.
In this memoir, Bridges tells the story of that afternoon of baseball and how it came to be through his recollections and his father's wartime letters to his mother who was pregnant with their first child. It shares the words of an ordinary American serviceman who is dreaming about a life beyond war.
Field of Dreams meets A League of Their Own meets The Sandlot in this story of a soldier's return home from World War II and his work with others in the community to build a youth league baseball program. The Second-Greatest Baseball Game Ever Played shares the game of baseball through the eyes of a ten-year-old and shows how this game captured the heart and soul of a community and became so vital to all.