Remembering John Adams: The Second President in History, Memory and Popular Culture (Paperback)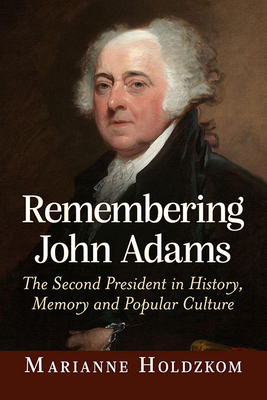 Maybe Unavailable, Ask us
Description
---
Has John Adams been forgotten? He is the only Founding Father without a major memorial in the nation's capital. When he lamented that "monuments will never be erected to me," he predicted as much. His pessimism was understandable, but it was unjustified: Adams has since been portrayed in numerous biographies, plays, musicals, poems, novels, and television shows.
This is the first comprehensive overview of John Adams as he appears in scholarship and in popular culture. The second president is one-dimensional at times, and perhaps best known to the public as "obnoxious and disliked," but he is always fascinating. The varied ways in which biographers and artists represented Adams provide a glimpse into his character. These portrayals also provide insight into the various ways in which people continue to find meaning in the American Revolution and its aftermath.
About the Author
---
Marianne Holdzkom is an associate professor of history at Kennesaw State University in Kennesaw, Georgia, and specializes in the colonial and revolutionary periods of United States history.