The Unwanteds (Paperback)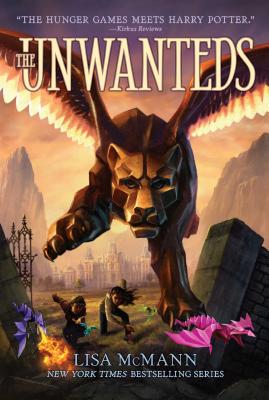 $8.99

In Warehouse, Usually Ships to Store in 1-5 Days
Other Books in Series
This is book number 1 in the The Unwanteds series.
Description
---
A riveting middlegrade dystopian novel from New York Times bestselling Wake author Lisa McMann that Kirkus Reviews calls "The Hunger Games meets Harry Potter."

Every year in Quill, thirteen-year-olds are sorted into categories: the strong, intelligent Wanteds go to university, and the artistic Unwanteds are sent to their deaths.

Thirteen-year-old Alex tries his hardest to be stoic when his fate is announced as Unwanted, even while leaving behind his twin, Aaron, a Wanted. Upon arrival at the destination where he expected to be eliminated, however, Alex discovers a stunning secret--behind the mirage of the "death farm" there is instead a place called Artime.

In Artime, each child is taught to cultivate their creative abilities and learn how to use them magically, weaving spells through paintbrushes and musical instruments. Everything Alex has ever known changes before his eyes, and it's a wondrous transformation.

But it's a rare, unique occurence for twins to be separated between Wanted and Unwanted, and as Alex and Aaron's bond stretches across their separation, a threat arises for the survival of Artime that will pit brother against brother in an ultimate, magical battle.
About the Author
---
Lisa McMann lives in Arizona. She is married to fellow writer and musician, Matt McMann, and they have two adult children. Her son is an artist named Kilian McMann and her daughter is an actor, Kennedy McMann. Lisa is the New York Times bestselling author of over two dozen books for young adults and children. So far she has written in genres including paranormal, realistic, dystopian, and fantasy. Some of her most well-known books are The Unwanteds series for middle grade readers and the Wake trilogy for young adults. Check out Lisa's website at LisaMcMann.com, learn more about The Unwanteds Series at UnwantedsSeries.com, and be sure to say hi on Instagram or Twitter (@Lisa_McMann), or Facebook (Facebook.com/McMannFan).