Serafina and the Seven Stars (Hardcover)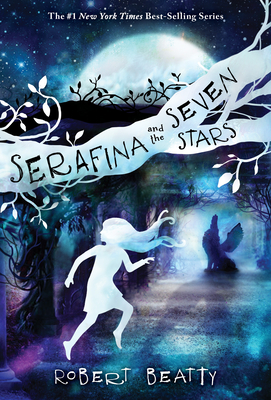 $16.99
Coming Soon - Available for Pre-Order Now
Description
---
Serafina and Braeden make an epic return in the fourth installment of Robert Beatty's #1 New York Times best-selling series. Peace and tranquility have finally returned to Biltmore Estate after hard-won battles against encroaching darkness. But as time passes without signs of danger, Serafina finds herself questioning her own purpose. Who is she if not Biltmore's protector? When deceptively dark and unsettling events begin to take place at Biltmore, is Serafina merely desperate to once again play the role of heroine? Or are her home and loved ones in terrible danger from a strange and sinister force?
About the Author
---
Robert Beatty is the author of the #1 New York Times best-selling Serafina series published by Disney Hyperion, a spooky mystery-thriller about a brave and unusual girl who lives secretly in the basement of the grand Biltmore Estate.
Serafina and the Black Cloak was a #1 New York Times best seller, has been on the list for more than 59 weeks, and won the prestigious 2016 Pat Conroy Southern Book Prize. The second book in the series, Serafina and the Twisted Staff, became a #1 New York Times best seller in the first week of its launch and earned a "Starred Review" from Kirkus Reviews, which said, "Even better than its predecessor, a sequel that delivers nonstop thrills from beginning to end." Enjoyed by both young readers and adults, the books are being taught in over a thousand classrooms nationwide. The third book in the Serafina series comes out in July 2017.
Robert Beatty lives in the Blue Ridge Mountains of Asheville, North Carolina with his wife and three daughters, who help create and refine his stories. He loves to explore Biltmore Estate and the darkened forest trails where his novels take place. He writes full-time now, but in his past lives, Robert was one of the early pioneers of cloud computing, the founder/CEO of Plex Systems, the co-founder of Beatty Robotics, and the chairman/CTO of Narrative Magazine. In 2007, he was named an Entrepreneur of the Year. When asked about the inspiration for his books, Robert said, "Serafina's journey grew out of my desire to write a story about an unusual and heroic young girl for my three daughters."