A Good Neighborhood: A Novel (CD-Audio)
Shop (Please call if you want to see if we have it in stock)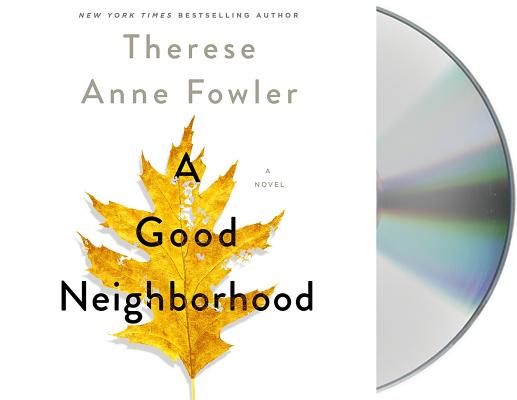 Description
---
"A feast of a read... I finished A Good Neighborhood in a single sitting. Yes, it's that good." —Jodi Picoult, #1 New York Times bestselling author of Small Great Things and A Spark of Light
In Oak Knoll, a verdant, tight-knit North Carolina neighborhood, professor of forestry and ecology Valerie Alston-Holt is raising her bright and talented biracial son, Xavier, who's headed to college in the fall. All is well until the Whitmans—an apparently traditional family with new money and a secretly troubled teenaged daughter—raze the house and trees next door to build themselves a showplace.
With little in common except a property line, these two very different families quickly find themselves at odds: first, over an historic oak tree in Valerie's yard, and soon after, the blossoming romance between their two teenagers.

A Good Neighborhood asks big questions about life in America today—what does it mean to be a good neighbor? How do we live alongside each other when we don't see eye to eye?—as it explores the effects of class, race, and heartrending love in a story that's as provocative as it is powerful.
A Macmillan Audio production from St. Martin's Press
Praise for A Good Neighborhood:
"A Good Neighborhood is my favorite kind of novel — compelling, complicated, timely, and smart. With great humanity, Therese Anne Fowler imparts a full-hearted, unflinching indictment of a broken system and in so doing tells a story hard to put down and hard to forget." —Laurie Frankel, bestselling author of This is How it Always Is

"Riveting...Fowler empathetically conjures nuanced characters we won't soon forget, expertly weaves together their stories, and imbues the plot with a sense of inevitability and urgency...Traversing topics of love, race, and class, this emotionally complex novel speaks to?and may reverberate beyond?our troubled times." —Kirkus Reviews, starred review
About the Author
---
THERESE ANNE FOWLER is the author of the New York Times bestselling novel Z: A Novel of Zelda Fitzgerald. Raised in the Midwest, she migrated to North Carolina in 1995. She holds a B.A. in sociology/cultural anthropology and an MFA in creative writing from North Carolina State University.