Overkill: When Modern Medicine Goes Too Far (MP3 CD)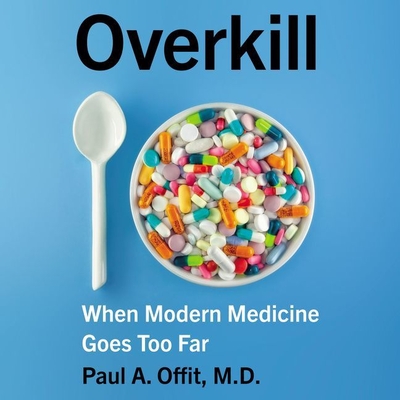 $39.99
Maybe Unavailable, Ask us
Description
---
An acclaimed medical expert and patient advocate offers an eye-opening look at many common and widely used medical interventions that have been shown to be far more harmful than helpful. Yet, surprisingly, despite clear evidence to the contrary, most doctors continue to recommend them.
Modern medicine has significantly advanced in the last few decades as more informed practices, thorough research, and incredible breakthroughs have made it possible to successfully treat and even eradicate many serious ailments. Illnesses that once were a death sentence, such as HIV and certain forms of cancer, can now be managed, allowing those affected to live longer, healthier lives. Because of these advances, we now live 30 years longer than we did 100 years ago.
But while we have learned much in the preceding decades that has changed our outlook and practices, we still rely on medical interventions that are vastly out of date and can adversely affect our health. We all know that finishing the course of antibiotics prevents the recurrence of illness, that sunscreens block harmful UV rays that cause skin cancer, and that all cancer-screening programs save lives. But do scientific studies really back this up?
In this game-changing book, Dr. Paul A. Offit debunks fifteen common medical interventions that have long been considered gospel despite mounting evidence of their adverse effects, from vitamins, sunscreen, fever-reducing medicines, and eyedrops for pink eye to more serious procedures like heart stents and knee surgery. Analyzing how these practices came to be, the biology of what makes them so ineffective and harmful, and the medical culture that continues to promote them, Overkill informs patients to help them advocate for their health. By educating ourselves, we can ask better questions about some of the drugs and surgeries that are all too readily available--and all too heavily promoted.