Maya and the Rising Dark (MP3 CD)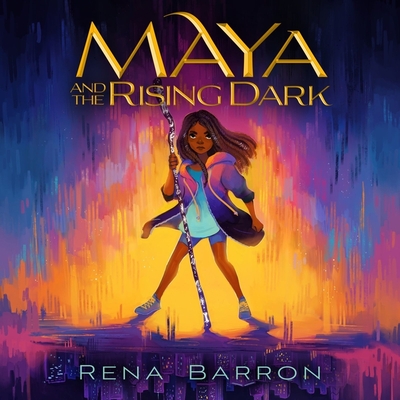 "I hadn't come to the Dark to kill darkbringers, I'd come to free my father, but I'd been naive. I hadn't thought through the consequences of our actions. Sure, I knew that our parents would ground us for life after sneaking away. But that was minor compared to the real consequences. That I might have to hurt many people to get Papa back."
Rena Barron's MAYA AND THE RISING DARK is a new and welcome voice in the growing cannon of diverse mythological Middle Grade fiction. For readers who love Tristan Strong, Maya brings another look at the wide range of African tradition, this time centered on a girl who learns she is a godling -- a human with part celestial DNA. But as the Lord of Shadows begins to spread his influence in Chicago, the guardian of the veil, Maya's father, goes missing, and Maya and her friends must learn to become the godlings they are in order to get him back and save the human world.
Content Warnings for discussion of prior death of loved ones, elements of peril, kidnapping
— Faith