What They Don't Know (Hardcover)
Shop (Please call if you want to see if we have it in store)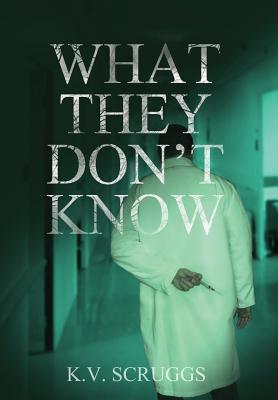 Email or call for price.
It's Complicated, contact us
Description
---
In the year 2030, the government has seized control of healthcare. Routine treatment is administered to patients and monitored via in-home telemedicine. Hospitals have been replaced by the Center for Standardized Medicine (CSM). No one is a bigger proponent of the changes than reporter Cheyenne Rose, who lost her mother shortly after the Healthcare Crash of 2018 and her fiancE ten years later after a freak accident.
Despite her incredible success and popularity, her life feels empty. Then she meets the Reid family and feels drawn to their simple and honest love for each other. When eight-year-old Ridge Reid's younger brother develops kidney failure, he agrees to donate one of his kidneys to save his brother's life. But Ridge unexpectedly dies on the table, and the doctor who performed the surgery vanishes.
Faced with a conspiracy that runs far deeper than a single surgery, Cheyenne finds herself thrust into a dangerous investigation. When one of her informants turns up dead, she realizes the people responsible will do almost anything to keep their secret. Cheyenne will risk everything to uncover the truth.