Mosquitoes: A Novel (Paperback)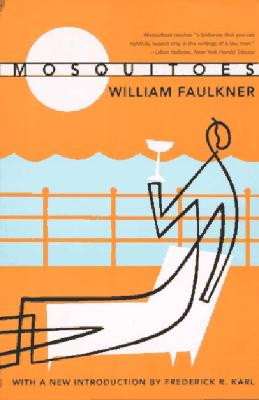 $13.95
Maybe Unavailable, Ask us
Description
---
A delightful surprise, Faulkner wrote his second novel "for the sake of writing because it was fun."
Mosquitoes
centers around a colorful assortment of passengers, out on a boating excursion from New Orleans. The rich and the aspiring, social butterflies and dissolute dilettantes are all easy game for Faulkner's barbed wit in this engaging high-spirited novel which offers a fascinating glimpse of Faulkner as a young artist."It approaches in the first half and reaches in the second half a brilliance that you can rightfully expect only in the writings of a few men. It is full of the fine kind of swift and lusty writing that comes from a healthy, fresh pen."--Lillian Hellman,
New York Herald Tribune
About the Author
---
William Faulkner (1897–1962) is the Nobel Prize–winning author of The Sound and the Fury and As I Lay Dying, among other works. These two novels were originally published by Liveright in the 1920s.

Frederick R. Karl is the author of William Faulkner: American Writer. He is a professor at New York University.