Preserving Family Recipes: How to Save and Celebrate Your Food Traditions (Paperback)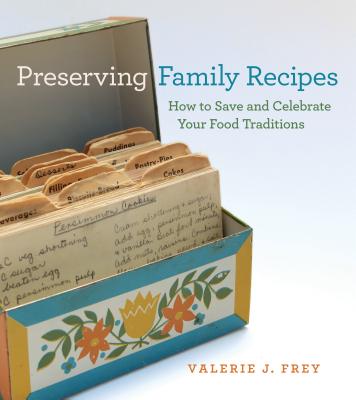 $29.95

In Warehouse, Usually Ships to Store in 1-5 Days
Description
---
Heirloom dishes and family food traditions are rich sources of nostalgia and provide vivid ways to learn about our families' past, yet they can be problematic. Many family recipes and food traditions are never documented in written or photographic form, existing only as unwritten know-how and lore that vanishes when a cook dies. Even when recipes are written down, they often fail to give the tricks and tips that would allow another cook to accurately replicate the dish. Unfortunately, recipes are also often damaged as we plunk Grandma's handwritten cards on the countertop next to a steaming pot or a spattering mixer, shortening their lives.
This book is a guide for gathering, adjusting, supplementing, and safely preserving family recipes and for interviewing relatives, collecting oral histories, and conducting kitchen visits to document family food traditions from the everyday to special occasions. It blends commonsense tips with sound archival principles, helping you achieve effective results while avoiding unnecessary pitfalls. Chapters are also dedicated to unfamiliar regional or ethnic cooking challenges, as well as to working with recipes that are "orphans," surrogates, or terribly outdated. Whether you simply want to save a few accurate recipes, help yesterday's foodways evolve so they are relevant for today's table, or create an extensive family cookbook, this guidebook will help you to savor your memories.
About the Author
---
VALERIE J. FREY is a writer, archivist, and an educational consultant.She lives in Athens, Georgia.