The Ultimate Book of Lighthouses: An Illustrated Companion to the History, Design, and Lore (Hardcover)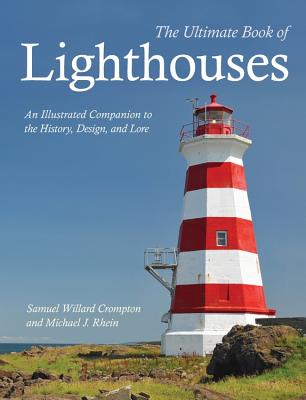 $24.99
Maybe Unavailable, Ask us
Description
---
The sheer beauty of the elegant, lonely lighthouses along our shores—and their unspoiled, scenic natural settings—has captivated our collective imagination. More than simply picturesque, the lighthouse has become an enduring symbol of salvation, fortitude, and heroic folklore. The Ultimate Book of Lighthouses is a comprehensive and fascinating work, where you'll discover.

- Profiles of every kind of lighthouse, from the boldly striped 196-foot tower overlooking the notorious Diamond Shoals off Cape Hatteras, North Carolina, to the many octagonal and pyramidal beacons built to guide sailors into North American harbors
- Fascinating information about lightships, foghorns, and modest beacons
- Many remarkable engineering techniques used in constructing lighthouses
- Historical examples of our ancestors' courageous efforts to guide mariners through treacherous seas and storms
- Scores of stunning full-color photographs, and more!

A celebration of one of America's purest landmarks, The Ultimate Book of Lighthouses is a must-have for any home.