The Red Rock/Le rocher rouge: French/English Edition (Let's Read! Books) (Paperback)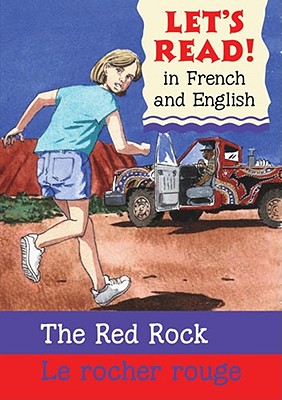 $4.99
Maybe Unavailable, Ask us
Description
---
A unique, bilingual format to get kids curious and comfortable in exploring a new language.
In this English-French bilingual story, Lara is thrilled to join her father on the set of his latest adventure film! But when something terrible and unexpected happens, Lara must act fast to save her father. The parallel text, illustrations, and dialogue balloons give kids a child-friendly bridge to reading and speaking in a new language—including a quiz page with new French words and phrases from the story!
Each Let's Read! book is written in a bilingual format; every two-page spread in this book presents a parallel text in French and English on facing pages. This format encourages young readers to compare words and sentences in both languages. They soon find themselves picking up meanings effortlessly by seeing the new words in the story's context, just as they pick up and understand new words in their own language.