Celebrate Your Sweet Tooth: Epic Plant-Based Desserts That Make You Feel Good (Hardcover)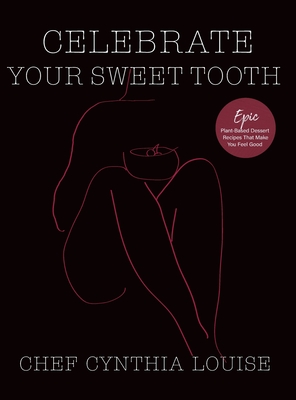 $52.90

In Warehouse, Usually Ships to Store in 1-5 Days
Description
---
I have just one desire for you dear reader, as you hold this cookbook in your hand.
Just one desire, pure and simple, just like the sweetness I pour into every recipe.
It's this: that you hold this cookbook without fear. That you trust yourself enough.
That you find every day to be a sweet celebration of your body filled with delight after every bite of these recipes.
OK so maybe there's more than desire there.
But there's more than one ingredient to a happy life. And this is a cookbook about celebrating your sweet life - and your sweet tooth - naturally.
And there's not just one way, there are a 1001 ways to do that.
This is my way. Through cooking wonderful, nourishing recipes, and sharing those recipes.
I've chosen ingredients which leave you feeling good. They nurture your body and its organs. They won't lift you up on a refined sugar high and then dump you afterwards.
It's not a justification to eat dessert all the time. Just because some of the recipes contain sweet potato, dates and berries doesn't mean you can eat my (Adults Only) Chocolate Cupcakes or my Banoffee Cheesecake all day, every day.
Let me add this.
Desserts get a bad rap sometimes. As children we can only have dessert "after you've eaten your veges".
They're used as a reward. As a bribe. They are withheld as punishment, they are forbidden and then at birthdays and Christmases we overindulge.
They also bring back sweet memories too. In these pages you'll meet my Dad and his Anzac Cookies, my Mum and her Fruit Salad. You'll meet Rachelle's (Mum's) Pavlova, Hayley's Brownie and Daina's Childhood Chocolate Chunks.
If it's another desire that I have for you then it's this: it's time to stop beating yourself up over your sweet tooth, and it's time to start loving your body.