The Professional: A Spenser Novel (CD-Audio)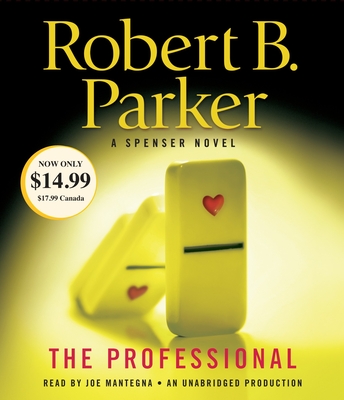 $14.99
Maybe Unavailable, Ask us
Other Books in Series
This is book number 37 in the Spenser series.
Description
---
A knock on Spenser's office door can only mean one thing: a new case. This time the visitor is a local lawyer with an interesting story. Elizabeth Shaw specializes in wills and trusts at the Boston law firm of Shaw & Cartwright, and over the years she's developed a friendship with wives of very wealthy men. However, these rich wives have a mutual secret: they've all had an affair with a man named Gary Eisenhower- and now he's blackmailing them for money. Shaw hires Spenser to make Eisenhower "cease and desist," so to speak, but when women start turning up dead, Spenser's assignment goes from blackmail to murder.

As matters become more complicated, Spenser's longtime love, Susan, begins offering some input by analyzing Eisenhower's behavior patterns in hopes of opening up a new avenue of investigation. It seems that not all of Gary's women are rich. So if he's not using them for blackmail, then what is his purpose? Spenser switches tactics to focus on the husbands, only to find that innocence and guilt may be two sides of the same coin.
About the Author
---
Featuring rapid-fire dialogue and spicy characters, Robert B. Parker's books are top-shelf reading for fans of detective crime novels. His Spenser series is several titles strong and an established classic; lately Parker has raised the stakes with two additional series (one featuring private eye Sunny Randle, the other featuring police chief Jesse Stone) that may eventually rival his beloved Boston P.I.Parker passed away in January 2010 at the age of 77, following a successful career writing more than 60 books that audiences continue to enjoy. 

Joe Mantegna is a versatile, seasoned actor on both stage and screen; he first garnered national prominence for his work with writer-director David Mamet, earning a Tony award for Glengarry Glen Ross in 1983. He currently stars in the hit TV show Criminal Minds. Mr. Mantegna has become synonomous with Robert B. Parker's Spenser; he narrates the entire Spenser series for BOT. Mantegna is also the voice of Fat Tony on The Simpsons.