Running a Thousand Miles for Freedom: Or, the Escape of William and Ellen Craft from Slavery (Paperback)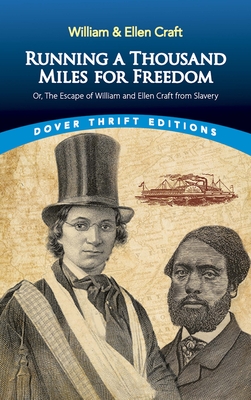 Description
---
This compelling narrative offers a firsthand account of a couple's remarkable flight from slavery in the antebellum South. William and Ellen Craft devised a daring plan in which the light-skinned wife disguised herself as a man and the husband posed as her servant. This brief memoir recounts their journey northward in 1848, when they made their way to Philadelphia and later settled in Boston, where they were active in abolitionist circles.
Originally published in 1860, the Crafts' account of their escape was an immediate success. Their story offers fascinating insights into issues of race, gender, and class in nineteenth-century America.

About the Author
---
William Craft (1825-1900) and his wife, Ellen (c.1825-91), married in slavery and fled from Georgia to Philadelphia. They settled in Boston, where they became involved in abolitionist activities. Later, the couple sought greater safety in England, where they raised their five children.