A Coast of Trees (Paperback)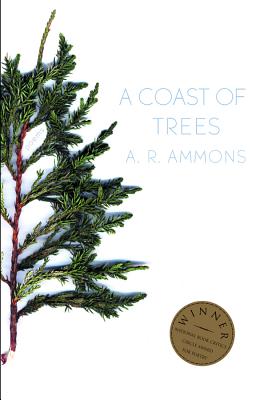 Description
---
This collection of shorter poems won the National Book Critics Circle Award in 1981.
Of this volume, the noted critic Harold Bloom has written, "
A Coast of Trees
represents A. R. Ammons at his strongest and most eloquent in the lyric mode. The book is an achievement fully comparable to his
Uplands
and
Briefings
. Among the poems likely to assume a permanent place in the Ammonsian (and American) canon are the majestic title lyric and 'Swells,' 'Easter Morning,' 'Keepsake,' 'Givings,' and 'Persistences.' Again Ammons has confirmed his vital continuities with the central Whitmanian tradition of our poetry, and his crucial place in that panoply."
About the Author
---
A. R. Ammons's (1926–2001) was a two-time winner of the National Book Award and the recipient of a National Book Critics Circle Award. His many additional honors include the Academy of American Poets' Wallace Stevens Award, the Bollingen Prize, the Poetry Society of America's Robert Frost Medal, the Ruth Lilly Prize, and fellowships from the Guggenheim and MacArthur Foundations.